Movies For Mommies (MFM), is the original parent & baby film event, and the brainchild of Robyn Green.
Launched in June of 2001 in mid-town Toronto, Movies for Mommies was the first event of its kind to offer grown up entertainment in a Baby-Friendly environment.
The idea was first conceived when Ms. Green went to a matinee one afternoon to enjoy a movie. Single at the time, and not being particularly maternal at that point in her life, she was alerted to this unfilled niche when a young mother sat down a few seats away with her baby. The lights dimmed, the film began and the baby started to howl. At that moment inspiration struck, and Ms. Green decided to create a movie matinee event exclusively for new parents to enjoy, where crying would be welcome and other parent-perks would be available.
While other cinemas have tried to emulate the Movies for Mommies concept, MFM remains a leader not just as a movie program, but as an event and destination for Mommy Meet Up groups. Dads, friends and caregivers are always welcome to attend and everyone enjoys amazing free weekly samples, door prize draws before the shows, warm and welcoming staff, and monthly pre-show events.
Now celebrating it's 20th year, MFM has expanded across the country to major cities including: Toronto, Vancouver, Edmonton, Regina, Saskatoon and Winnipeg. The program expands by offering licensing opportunities for moms who want a stay at home business opportunity. 
Wendy Giammarino
North York, ON
Wendy Giammarino is a Financial Services Professional and a Realtor specializing in York Region and the GTA. Mom to 3 boys, she understands the importance in moms having the opportunity to participate in various social events with their babies, and also be able to connect with other moms in the community at the same time. She is passionate in being an active member of the Vaughan community, bringing families and local businesses together.
Carmen Kaethler
MFM Winnipeg
As a mom of two sweet girls, I love all things exciting and family oriented.  I joined the MFM in 2019 to bring this wonderful program to Winnipeg.  Aside from wearing the hat of "mom", I'm also an accountant, and the manager of MacaroniKid Winnipeg.  So marrying that biz with MFM was a natural!  I love connecting with local families and having them enjoy our great afternoons at the movies, along with special pre-show program and other surprises!
Lisa Kvapil
MFM Toronto/Beaches/North York
Lisa is a mom of two, Cole and Quinn. When she's not running after the kids, you'll find her baking and cooking in the kitchen, walking, playing tennis, doing pilates and biking along the Beach. They have family movie night every Friday night with lots of popcorn and cuddles!
Cara Myre
MFM Barrie
Living in a growing town north of Toronto, I was excited to learn about the Movies for Mommies event, and to bring it to Barrie in 2019.  As a mom of two active boys, I'm used to being busy.  A few years ago I became a sleep consultant helping parents with babies who needed sleep training, and it seemed a natural fit when I learned about MFM, to join the two businesses together!  I love meeting all the local moms as well as working with local businesses who want to connect in the community.
Annie Novoa
MFM Coquitlam
If there's a movie coming out – I'm so there!  As a huge movie buff, and a mom to the sweetest boy on earth, I was so thrilled to join the MFM team and become a licensee for Coquitlam.  This town has such a wonderful community vibe, it's great to be able to do what I love, connect with other amazing parents and kids and of course, enjoy the best movies around.  Can't wait to see you at the theatre!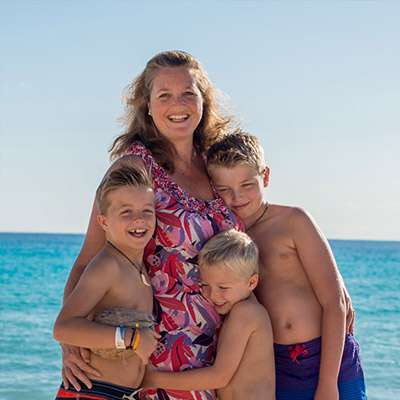 E-J Walker
MFM Oakville
E-J Walker has had an adventurous life – and its not over yet! She left the UK with a family of 3, moving to Hong Kong where they lived for 6 years and where her family expanded to 5!! Now established in Canada for 4 years, she is a busy mom of 3 boys and the business owner and main teacher at TipToe Music (www.tiptoemusic.net). She is always busy planning the next adventure for her family (all within Canada she promises!) Mom-time is so important to E-J, we never get enough of it she thinks, and she wants to help the mommies of Oakville and surrounding areas find some time for themselves too.
Heather Watson
MFM Oshawa
My name is Heather Watson and I am a wife to my hubby-in-crime, Karl and a mommy of three: our first born son Elijah, (born in August 2012 watches over us from heaven), our rainbow baby girl Karmyn (born October 2013) and our youngest and wildest Watson, Kaiya (born in July 2016),

I joined MFM in 2019 because I wanted to create a unique opportunity for connection in a fun and cozy environment. Motherhood can be isolating at times MFM eases some of the pressure of being overwhelmed. It gives parents a feel of normalcy and social interaction. Bringing such a unique concept to Durham Region is exactly what was needed, since there's nothing as inviting as Movies for Mommies. I am so excited to meet all of you and your littles and connect through film.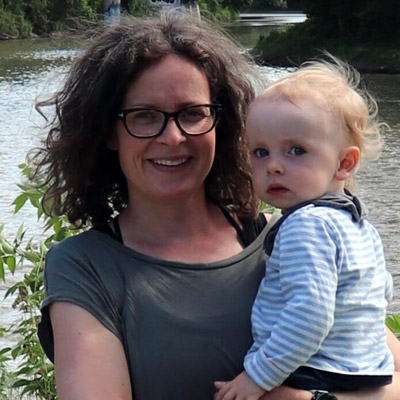 Inga Wenderoth
MFM Etobicoke
I grew up in Germany and went on a work and holiday adventure in Canada in 2009. Fast forward 12 years and I'm still here in Toronto where I live with my son and fiancé. After becoming a mom, I became fascinated with baby and toddler sleep and saw an opportunity for a fulfilling career change that would combine my passion for helping people with my own personal experiences. In addition to being an MFM owner, I'm also a certified baby and toddler sleep specialist and help families get more sleep without sleep training. You can chat with me about movies & sleep at MFM!
Laura Wilson
MFM Vaughan
Becoming a MFM owner was a natural fit for this Peel District School Board teacher and mother of three. Laura is gaga over babies and loves kids of all ages; she's passionate about being of service to others.
A Toronto native, she has years of experience as an educator, a WeeSleep Sleep Consultant and is a past director of Mommy Connections East Toronto. She feels blessed to continue helping parents and their children by spreading the joy that comes from sleeping well and meeting other parents.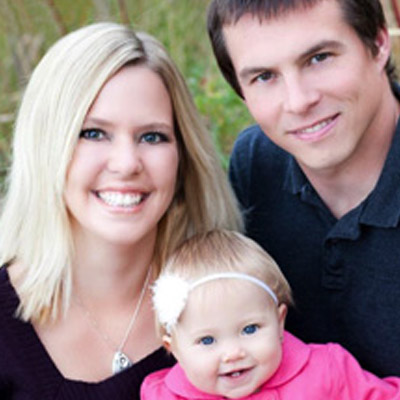 Jennie Vessie
MFM Saskatoon & Regina
I'm a mom to two beautiful, happy girls, Addison and Izzy. I came on board as the owner of Movies for Mommies Saskatoon in February 2013. Prior to this Addison and I would attend the movie every week as it was a great outing for us and allowed us to meet other moms and babies. When the opportunity arose to take over Movies for Mommies Saskatoon I jumped at it, as I had experienced the benefit of the program first hand and I want to ensure that other moms benefit from it in the future. I love getting to meet all the moms that come to the movies and seeing all the beautiful babies. Prior to my maternity leave I worked with adults with intellectual disabilities and since my maternity leave ended I currently work running a daycare.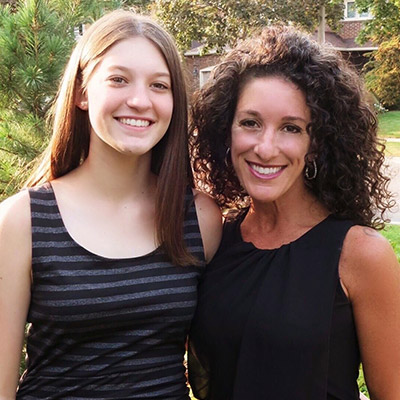 Caryn Van Bruggen
MFM Marketing Coordinator
20 years can go by in the "flashiest of flashes". In 2002, I had the privilege of being one of MFM's first attendees. Nearly 2 decades later, my daughter Hannah is all grown up and I was so impressed with the program that I never stopped. My role as Event Hostess and more recently Marketing Coordinator have allowed me to continue enjoying my passion for movies while being a mom, a wife and simply appreciating the chaos of family life.