grown up movies. baby friendly.
Welcome to MFM. Our shows welcome parents and babies to enjoy a matinee movie in a baby friendly cinema so you can have your popcorn and eat it too! Now in our 22nd year,  MFM gives parents some much needed me time. We work in partnership with neighbourhood cinemas, screening the newest Hollywood films & blockbusters. With a myriad of programs designed for babies, these are grown up movies for you to enjoy while we make accommodations for you to bring your baby.
Enjoy movies the way they're supposed to be seen… on the BIG screen!  More than movies, MFM is an event. So join us for some fab preshow events, including free photo minis, guest speakers and more.  To be the first to receive our news, screenings, and offers for your local theatre. we invite you to sign up for our newsletter and updates will come directly to you.  See you REEL soon….
MFM is More than a Movie –
It's an Event!
You've got your ticket, your swag and now…. Enjoy monthly pre-show events that are free and fun. These events vary by location, but include free photo shoots, guest speakers, and fun crafts.
Space can be limited for some of these activities, to be first in the know (and to sign up!) be sure to receive our newsletter where you'll hear all the news first.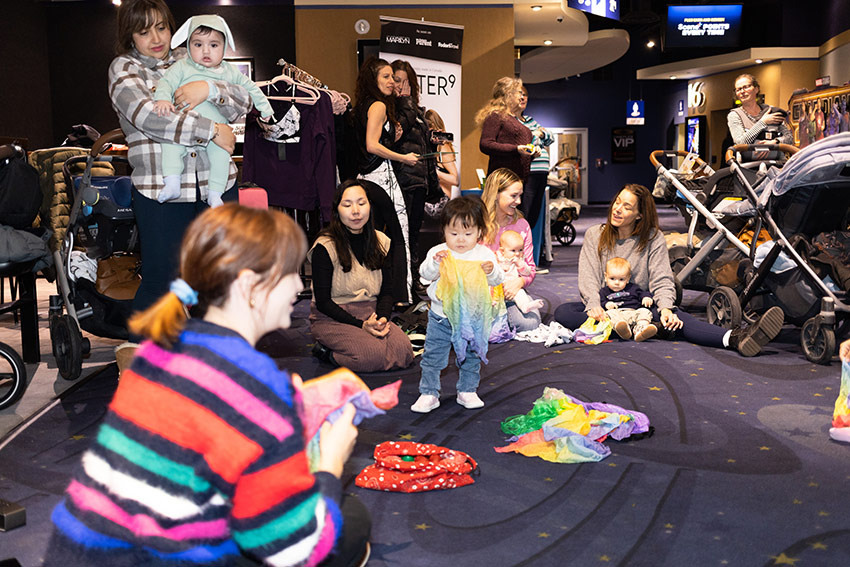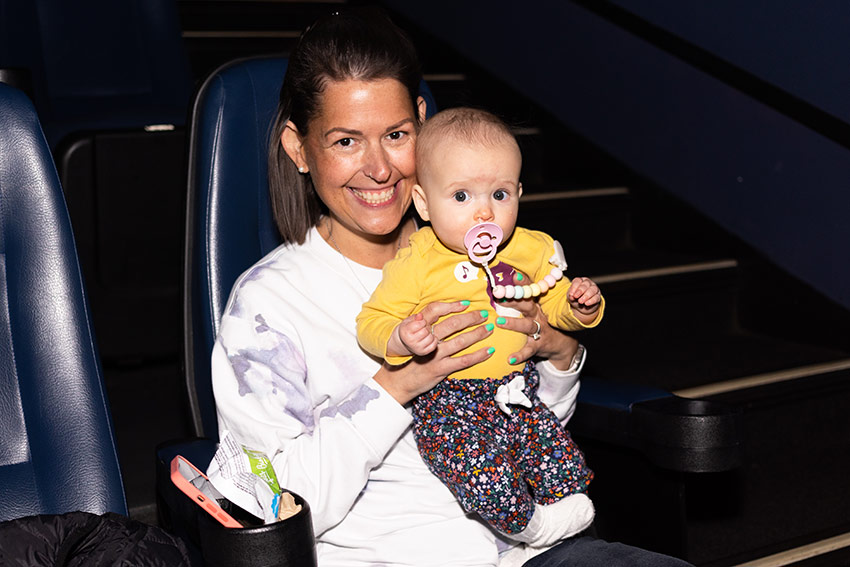 Here's what you can expect at MFM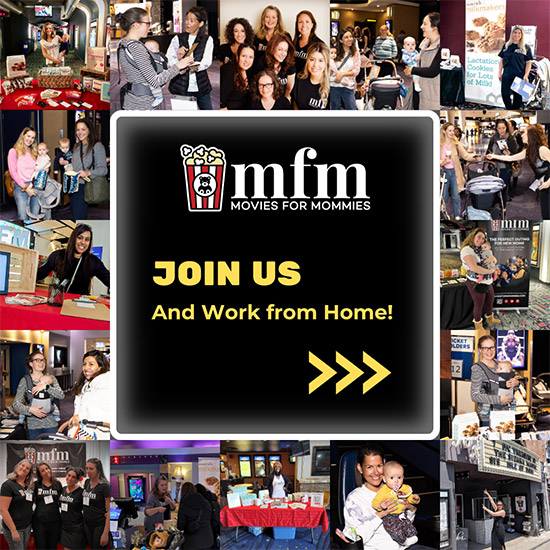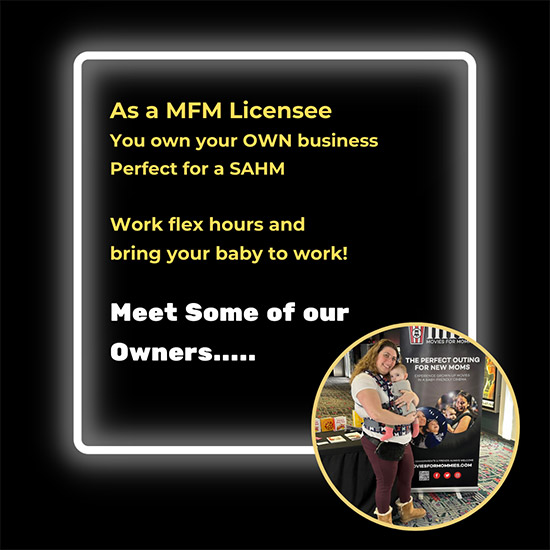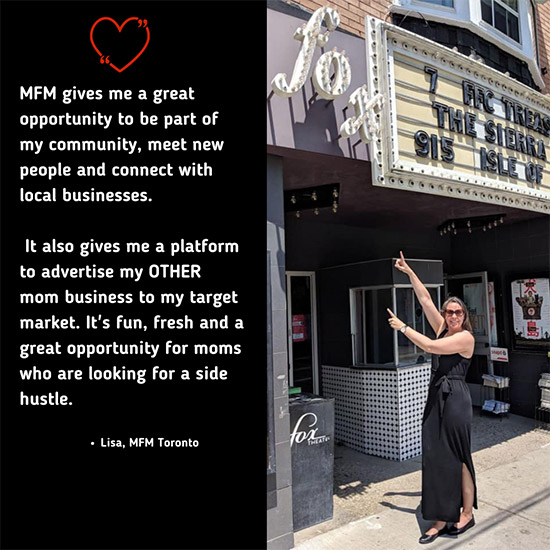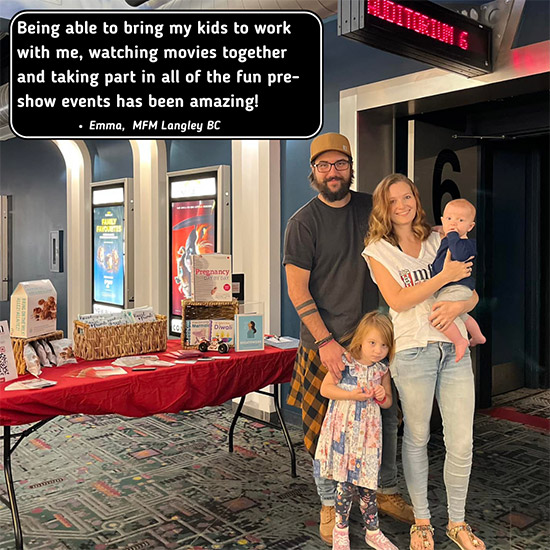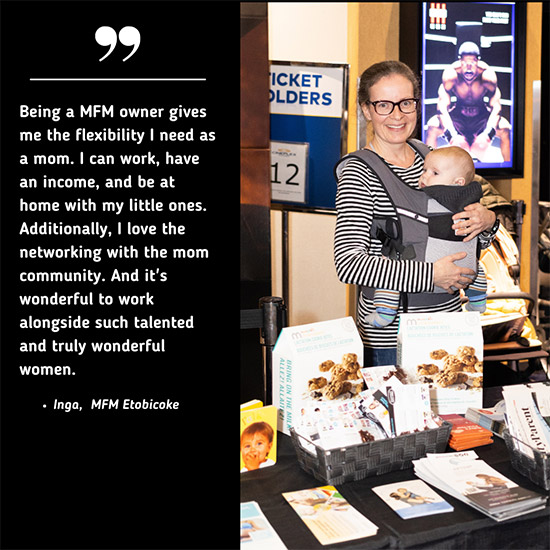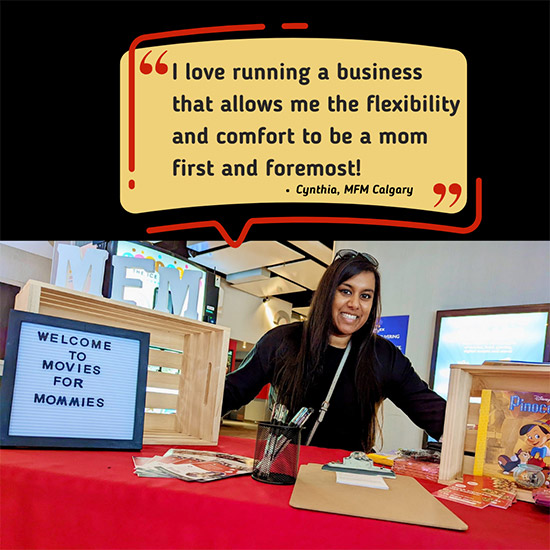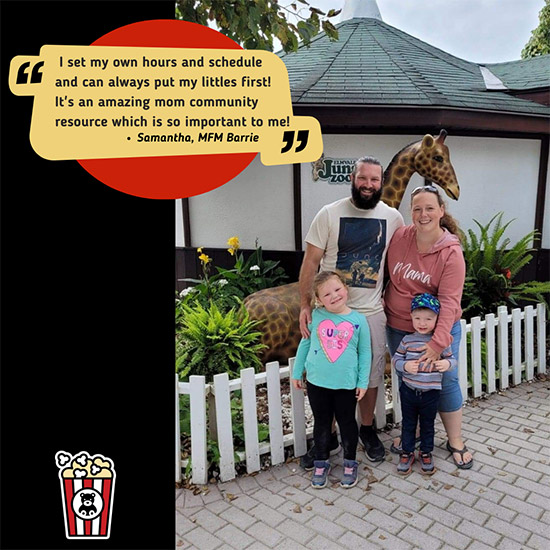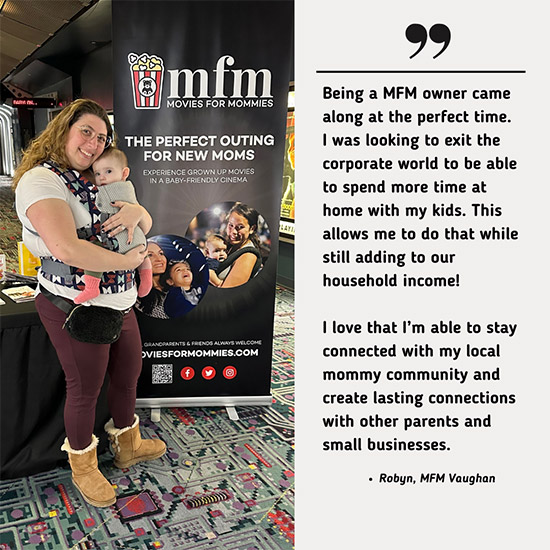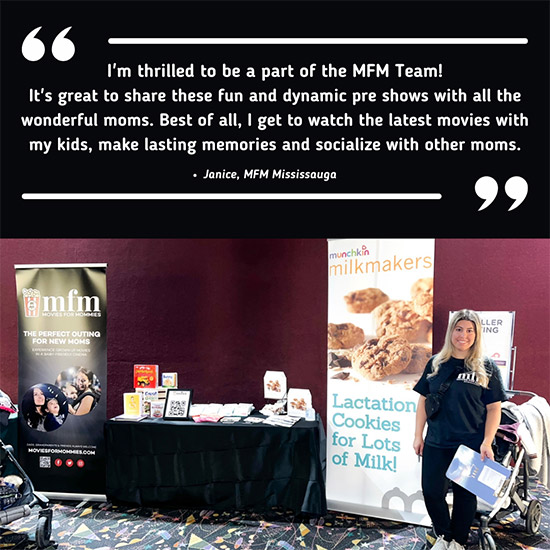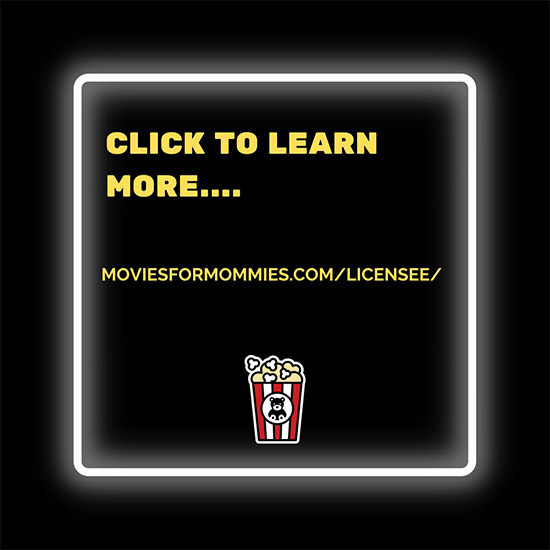 Are you looking for a work-life change?
Something creative, social, fun and especially, FLEXIBLE? Something that gives you a better life balance, and some extra income during these challenging economic times?
Becoming an MFM Licensee might be the perfect opportunity for you. We're a business where you can take your baby to work WITH you, and a little fuss is just fine!
Locations we're looking for include: Ottawa, Vancouver, Edmonton, Oshawa/Durham, Winnipeg.  But…If you live elsewhere and are want MFM in your town – we're open to that too! Click here to learn more about joining MFM's team moviesformommies.com/licensee/
featuring our friends & special must-have offers